Lausanne Hockey Club entering a new home with "more value and less waste" mindset
Our Client
The Vaudoise Aréna is about 50 events -sports, music, entertainment, etc.- planned each year. Apart from ice hockey, there will be an Olympic swimming pool, a diving pit and surfaces for table tennis and fencing. This sports complex includes 16 refreshment bars spread over the different floors, a restaurant with 300 seats and a VIP area of more than 1'000m2 (Espace Capitale Olympique).
The Setup:
61'207 m2 of surface area
3 ice rinks, 2 indoor and 1 outdoor
4 swimming pool, one Olympic swimming pool, a diving pool, a relaxation area and a paddling pool
1 fencing and table tennis centre.
The Challenge:
"The aim is to abandon bottled-drinks as much as possible with a huge space constraint. So how to ensure optimal beverage operations while minimizing wastage in this Hockey aréna welcoming up to 9'600 visitors in single matches and up to 2 times a week ?"
" A huge focus on Environnement :
The global philosophy of the LHC in the Vaudoise Aréna: that everyone feels comfortable, in a spacious environment, attractive and motivating, combining the passion of sport with the conviviality of meetings. "
With this lair of sport for all, the Vaudoise Aréna aims to be an example of waste management
Waste: we intend to continue and develop a rigorous waste management policy
Plastic: we will strictly limit the use of plastic (dishes, cups, containers, etc.)
Energy: we put a priority on the use of renewable energies for our electricity needs.
"La philosophie globale du LHC dans la Vaudoise Aréna: que chacun se sente à l'aise, dans un environnement spacieux, attractif et motivant, alliant la passion du sport à la convivialité des rencontres."
Beverage managed:
Beer – Wine – Mulled Wine – Postmix – Filtered Still and Sparkling Water
Our Contribution:
As part of its plan to ensure sustainable operations, LHC worked with Drinkotec to abandon bottled-managed operation and drive all by the keg or bag-in-box. With very little space nearby the bars, we've decided with the LHC to go for a full integration of the managed beverages in a single automated drink dispenser.
We therefore revised the design of our iconic DSP to accommodate the chosen solution. With 7 positions to dispense, this drink dispenser is set to serve with extreme precision and accuracy, all the time, the programmed drinks. As it is capable to serve simultaneous the 7 positions at a cadence of nearly 450 drinks per hour and per position, the game breaks rush times are no longer a burden.
Also, Drinkotec chose to implement its smart cellar solution. The cooling, carbonatation, filtering and hydraulic network intelligent enough to regulate the drinks temperature and pressure. With its main advantage being the ability to set the exact right temperature and pressure at the moment the drink is served. This way of operating preserves much more energy than traditional refrigerators cooling down entire sets of bottles, and most of the time not managing to cool down at the right temperature for service.
Last but not least, with the desire to constantly improve and be on top of its beverage operations, Lausanne Hockey Club will be monitoring the sales, technical and inventory performances directly from their mobile devices. Drinkotec will be connecting the solution to its highly secure Beverage Operations Cloud Services. This will allow constant analytics to be securely and privately delivered to the Food and Beverage Department via an App for faster and better decision making.
With an experience of more than 40 years managing large scale beverage operations, we look forward supporting the Lausanne Hockey Club and the Vaudoise Aréna in upgrading their beverage operations game for a better profitability while respecting their environment objectives.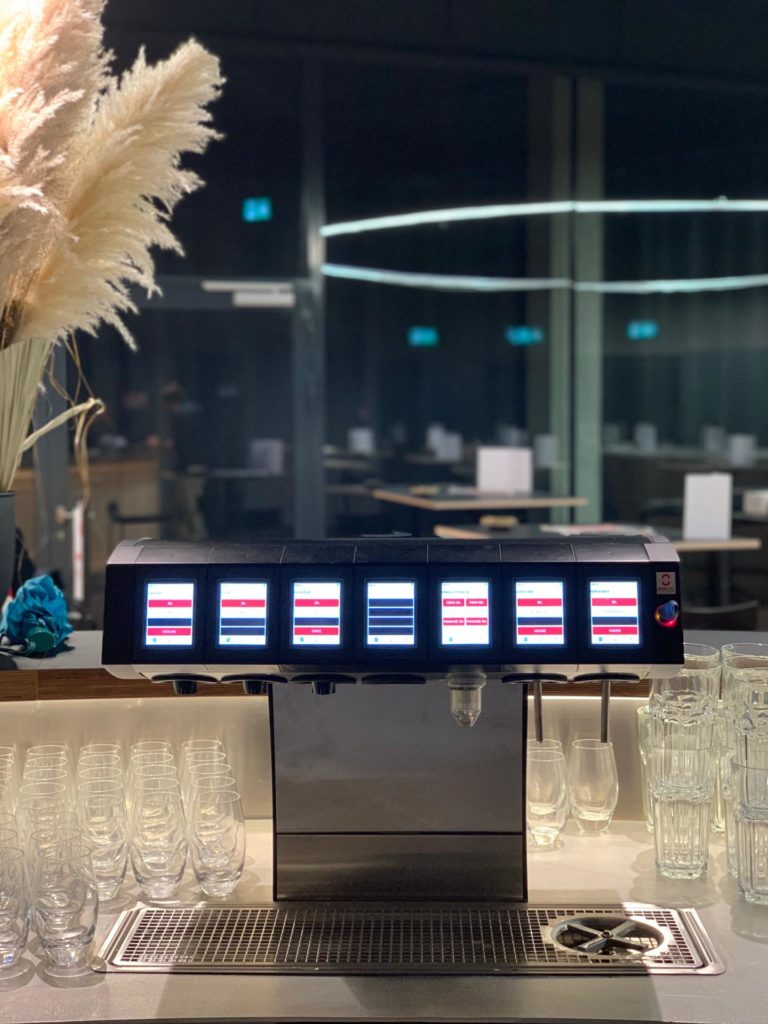 Drinkotec DSP 7 – Black series – limited edition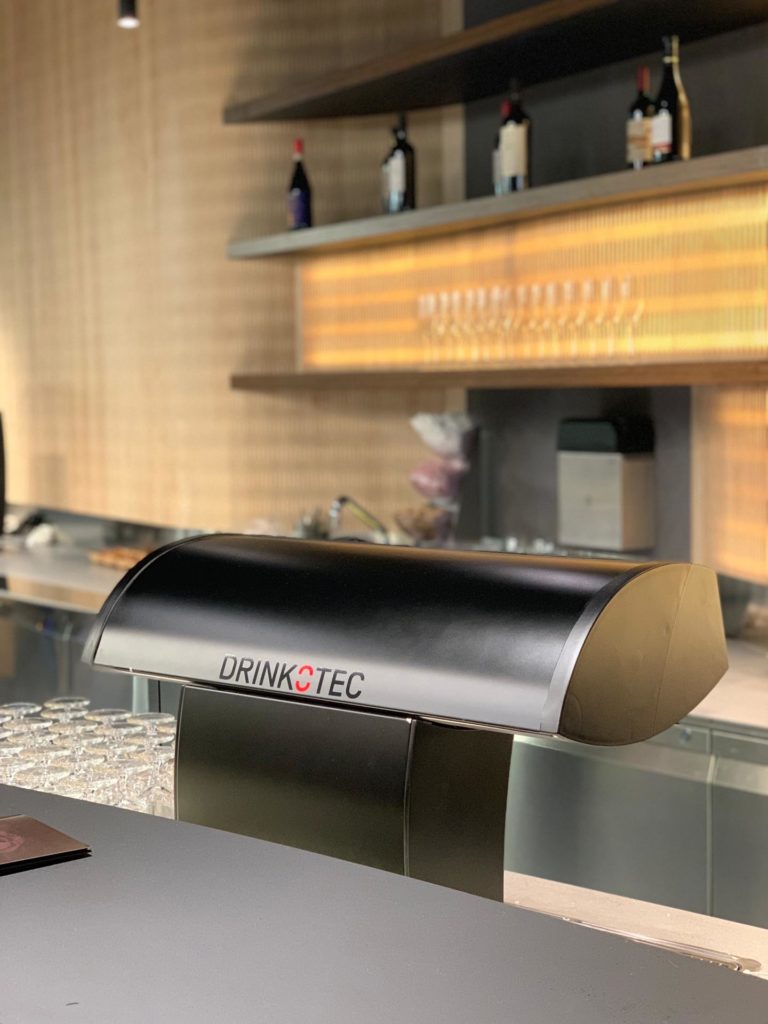 Do you want to discover more about our solutions ?
You can either come to visit our showroom in Duillier – VAUD or one of consultants can meet you at your place.

IN NEED FOR SOME TIPS?
Leave us your coordinates and we'll call you back as soon as possible!