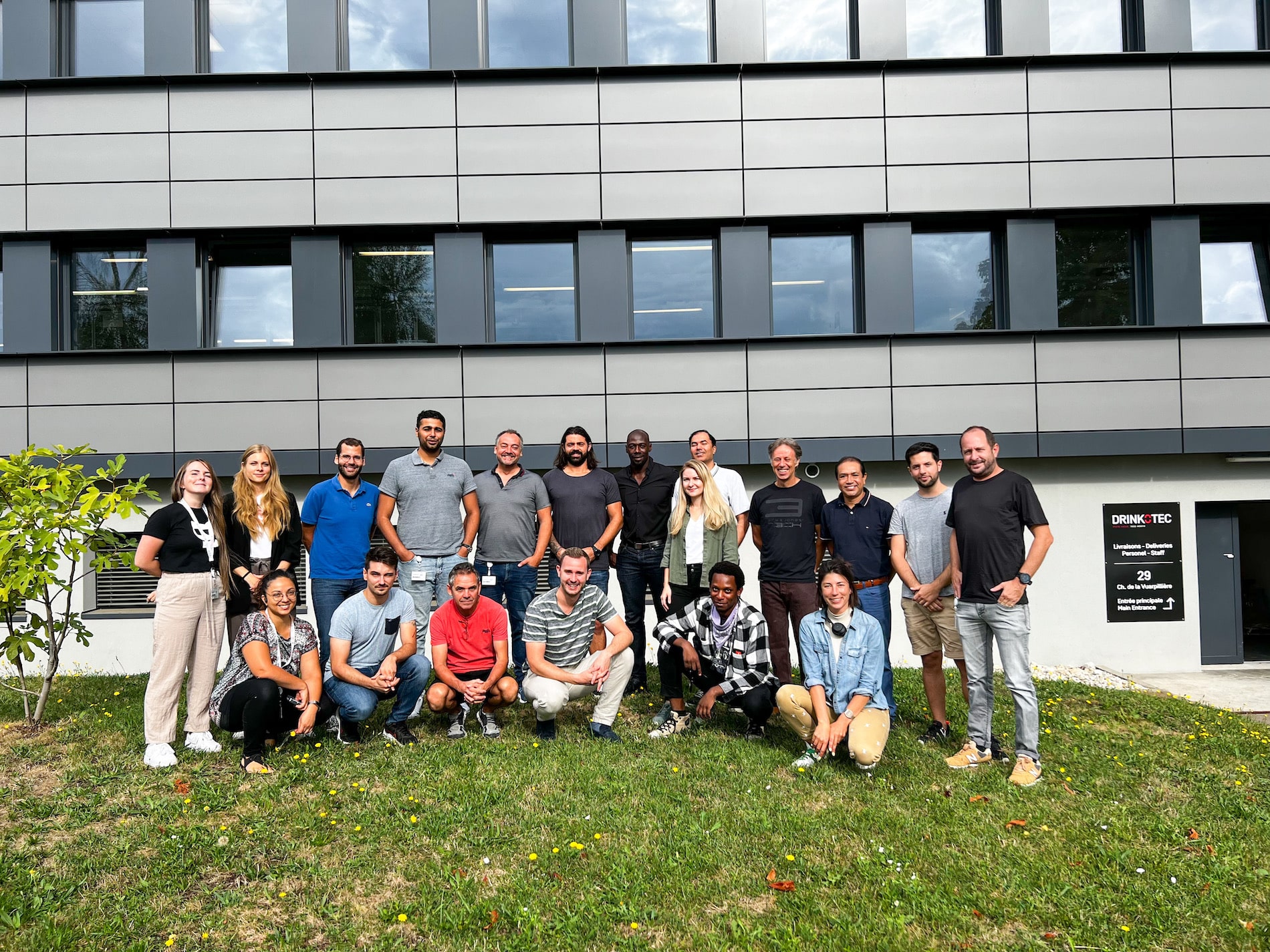 Let's meet and deliver "More value, Less waste" in the beverage industry!
Whether as a freelancer or inside our Swiss team, you can join our efforts to work with our customers to facilitate a drastic decrease of waste in the Beverage industry and to increase their operations efficiency.
Why working for us ?
Purposeful focus
We support Companies aware of the environmental impact caused by their use of bottled beverages and companies looking to meet 'value for money' with every drink drop they serve trust us to make sure all their efforts, investments and expected margins meet the results and profits they plan.
Swiss Tech Company
Together with our passionate and dedicated teams, we create data-driven solutions consisting of all kinds of beverage dispensers and their hydraulic networks. These are embedded with intelligent sensors and software for advanced management. Allowing our customers to switch from bottle to keg containers and a detailed control of the beverage dispensing process. Our innovative solutions ensure flow and proportions control, remote monitoring of the entire hydraulic network and their related equipments, for preventive maintenance and repairs, without compromising the taste, pleasure and attributes of the beverages: Water, Beer, Spirits, Cocktails, Sodas, Juices, Wines, Coffee.
True Heritage and Impact
For the past 40 years, we are extremely proud to have been serving more than 20'000 customers across Europe and Canada in the Food & Beverage industry. They trust us for greater monitoring, control and management of their breweries, pubs, bars, restaurants, hotels and nightclubs. Our partners also include Multinationals, Hospitals, Universities, Schools, and Government Administrations, for whom their operations become optimised when enabled with our solutions. Eventually saving millions of bottles to be manufactured, transported, handled, stored, cooled and hopefully, recycled.
All our current opportunities at our Swiss office
"To go fast, go alone. To go far, go together." African proverb
Let's take the Beverage Industry further
Share with us your WHY, be part of our team and help us advance our mission for "More value, Less waste".

IN NEED FOR SOME TIPS?
Leave us your coordinates and we'll call you back as soon as possible!