Line and flow counter
Finally a simple and connected device able to count your lines. And with the related App, you can access your data from everywhere, anytime! Even away, have a grasp on your business.
BENEFITS
Precision: Counts and monitors dispensed volumes, temperatures and pressure
Connected: On-premise or cloud access to your data for analytics
Insights: Track sales, technical, inventory and supply performance
Autonomous: With a built-in 4G chip
Simplicity : Installation and usage are extremely simple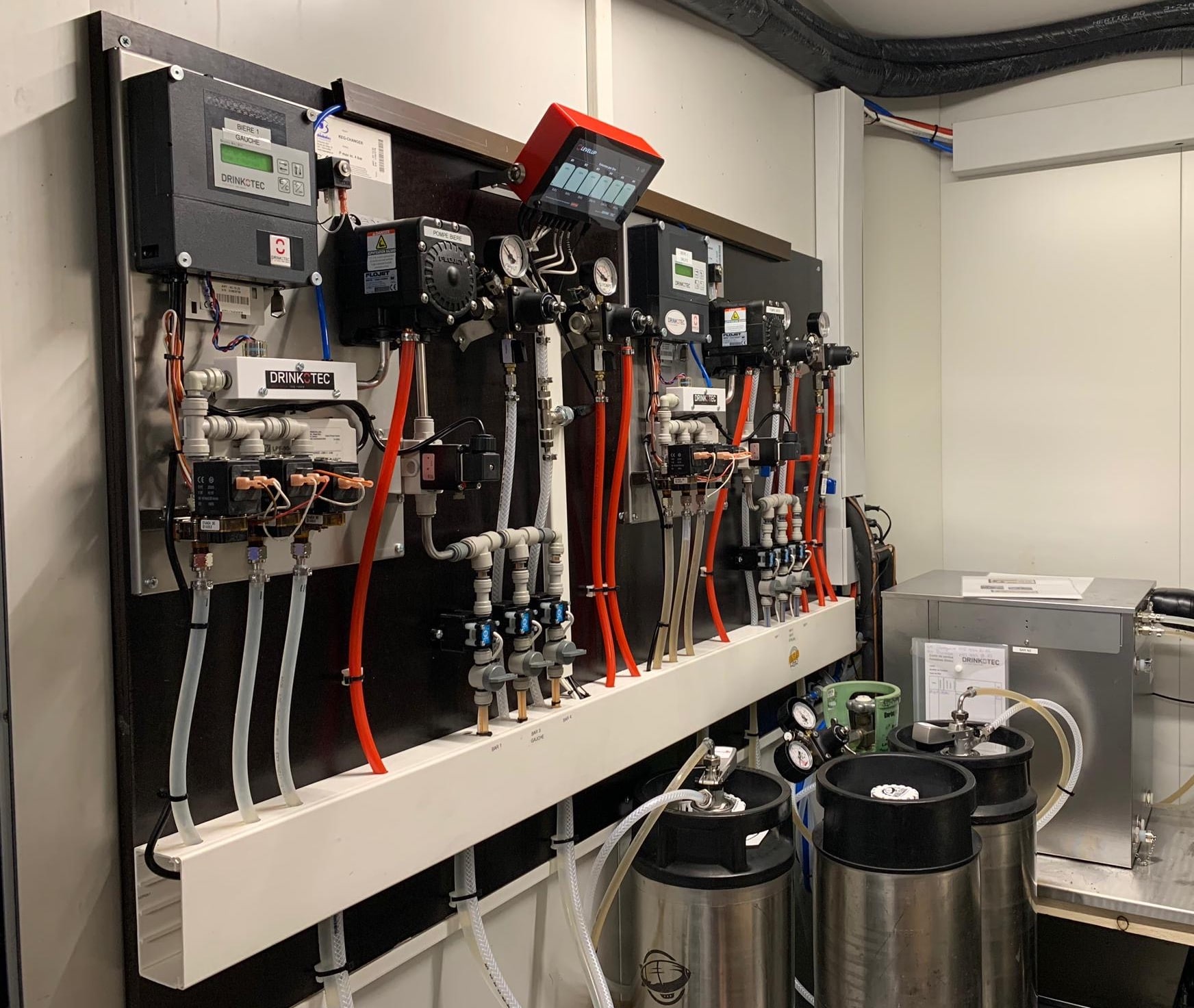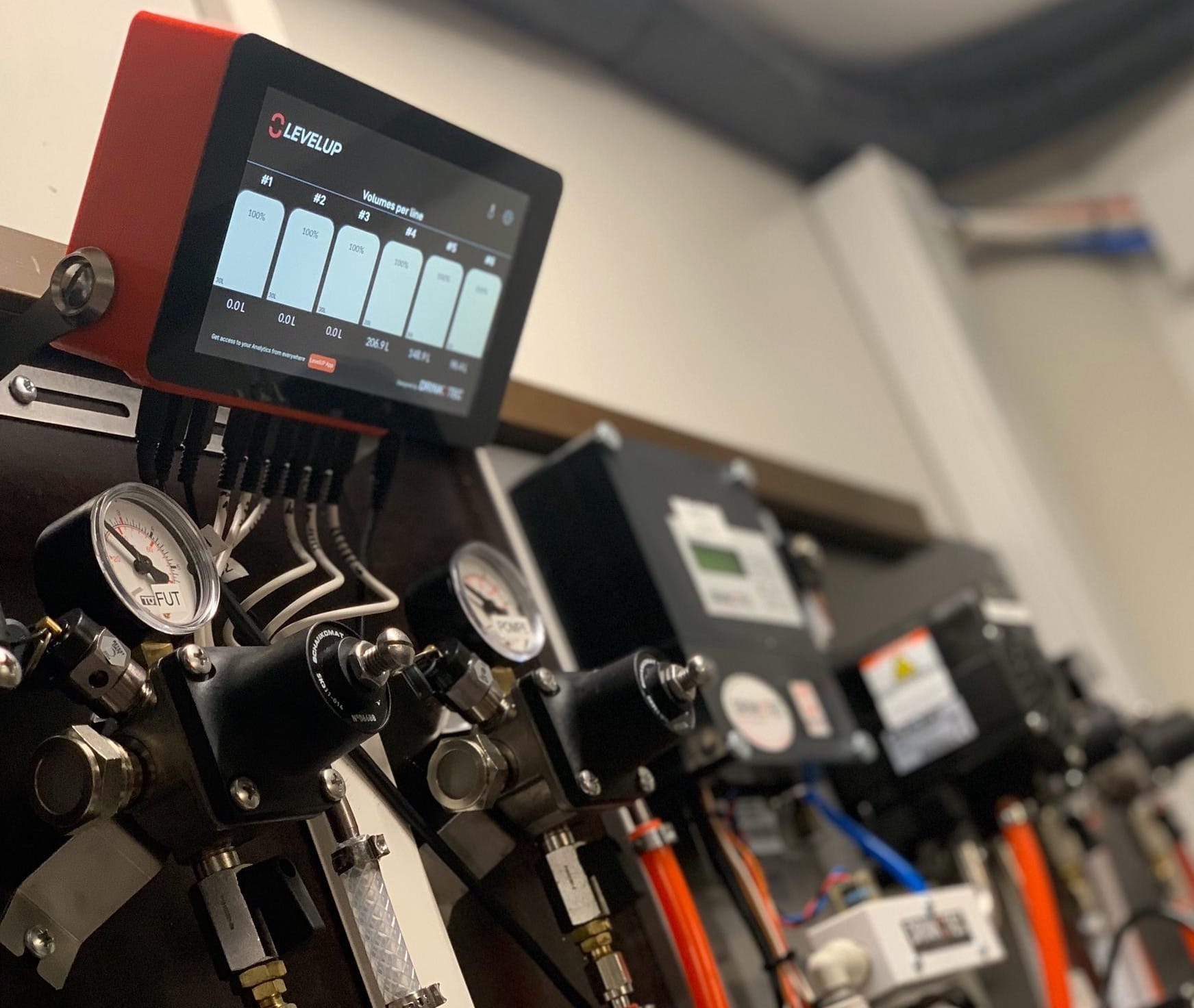 How does it works ?
After installation, the sensors will start counting and sending the flow information to the LevelUP. This one will create the right visualisation on the wide 7″ touchscreen: volume counted, volumes left in the kegs, temperatures and pressure.
This will allow you to keep track on a daily basis of your bar performance, beverage freshness and quality.
What data is collected ?
Up to 6 beer or wine lines can be counted simultaneously with a high precision once the flowmeters are connected.
Two temperatures also can be measured. Usually, we recommend tracking the cooling bath as well as the ambient temperature where the kegs are stored.
Last important measure is the gas pressure level.
Where can I buy it ?
Depending on your country, you can find it at the approved dealers which can proceed to your installation as well: our world-wide partners.
But the installation being so simple, you can directly purchase it yourself, install it in less than 20min and start monitoring your business performance.
Access the e-shop and get your LevelUP now !