The missing tool to guarantee customer success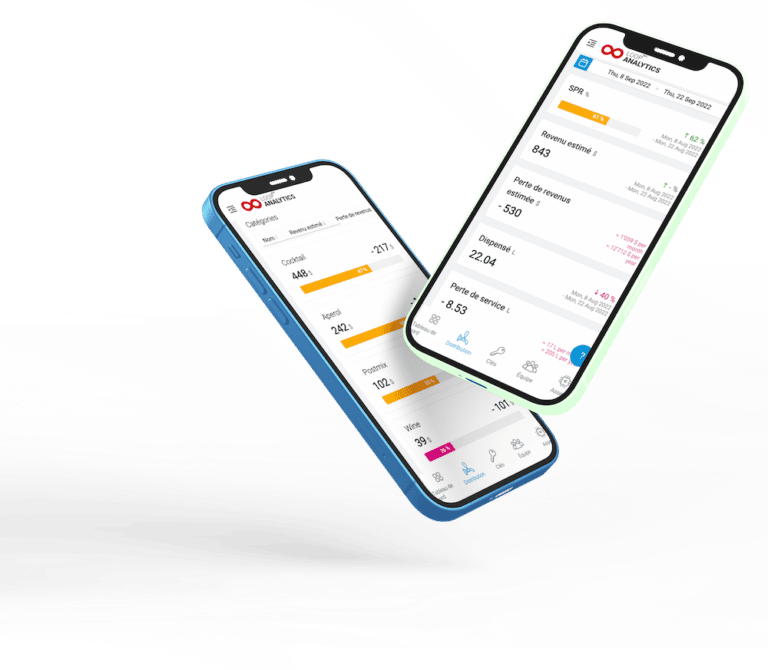 Your beverage operations platform to manage sales, marketing, technical, inventory operationsand drive customer success.
Loop connects your sold beverages directly to a cloud-based platform to help you get even more control on your business.
+Data analytics
+Smart visualizations
+Real-time & mobile
+Predictive actions
Beverage quality

matters.
Achieving growth

matters.
Loyalty & branding

matters.
Sustainability

matters.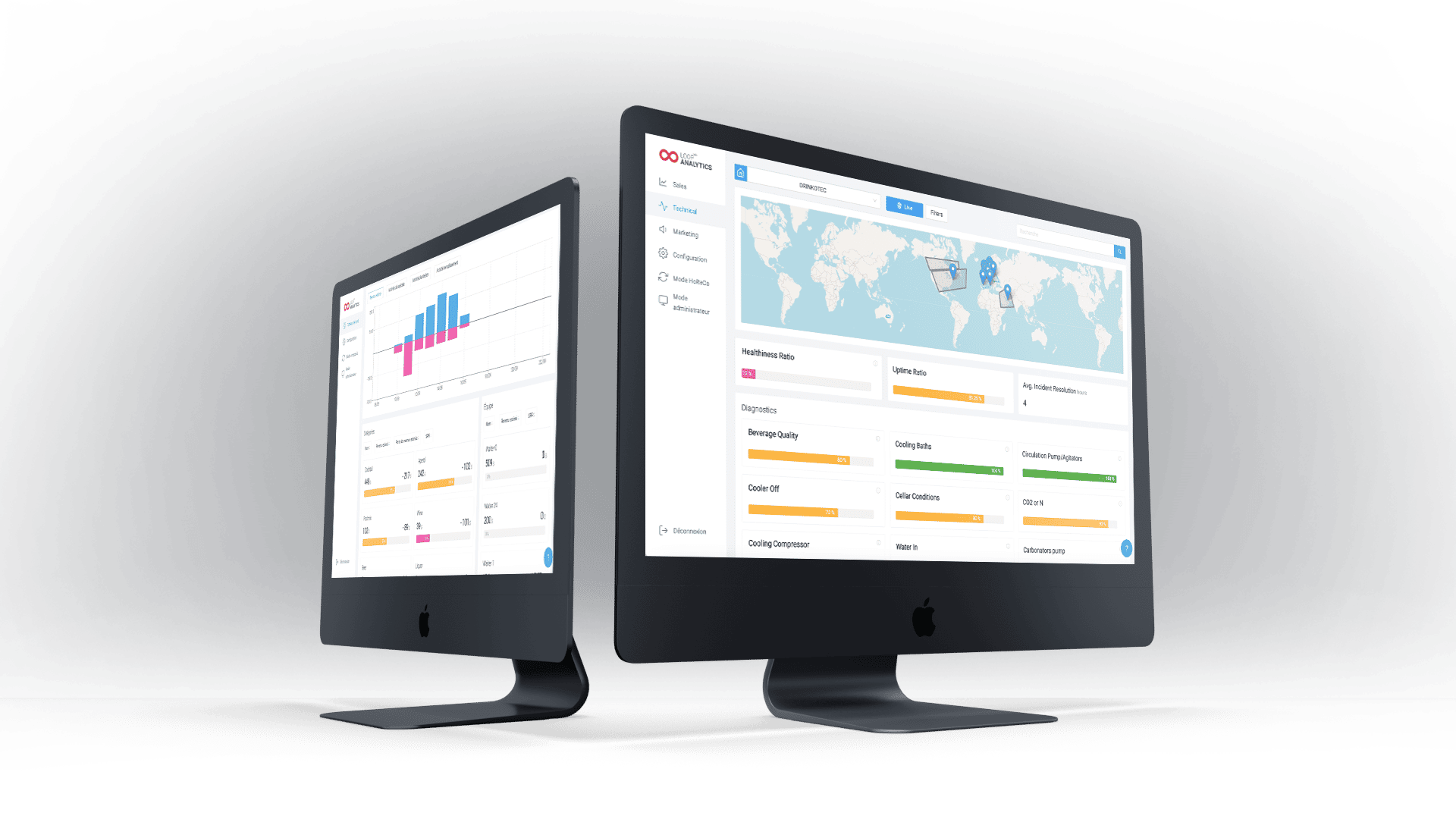 Our CEO, Franck-Eric Flegbo immerses you in the Loop360 universe in less than a minute and a half.
Value of beverage data & analytics
Beverage quality
monitoring

Inventory anticipation

Real-time
sales performances

Optimized delivery logistics

New engagement
marketing channel

Optimized SPR
Sold-to-Poured Ratio
Loop Enterprise for Beverage makers / Brands


+
Sales Team
POS Sales: real sell-in & sell-out
Stock & rotations
Contract negotiations
Competitive trade-out
+
Technical Team
Beverage freshness
Cleaning reports
Remote programming
Technical predictability
Equipment uptime
+
Marketing Team
POS Sales : real sell-in & sell-out
Waste performances
Consumption/market trends
Loyalty programs
+
Logistics Team
Real-time Inventory
Routing & planning optimization
Traceability*
Supply predictability
Loop HORECA for operators and F&B managers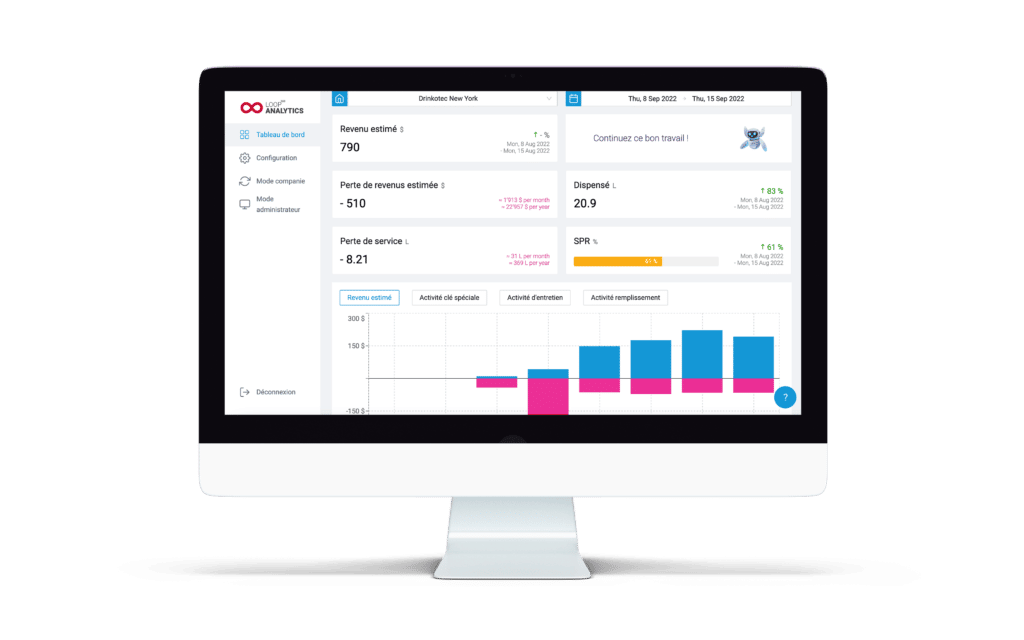 +
 Operators
Detailed sales performance
Alerts & Keg level Notifications
POS Integration
Automated equipment monitoring
+
Managers 
Real-time sales performance
Beverage freshness and quality
Real-time inventory
Increased uptime
Team coaching
Do you want to discover more about our solutions ?
You can either come to visit our showroom in Nyon – VAUD or one of consultants can meet you at your place.

IN NEED FOR SOME TIPS?
Leave us your coordinates and we'll call you back as soon as possible!