For the love of coffee
Get a grasp on your coffee business and share your appreciation for coffee with our Coffee Analytics App. A new way of tracking your performance.
Why choosing our coffee solutions:
Ensure quality
and cleaning

Profitability /
margin
management

Real-time
equipment
monitoring

Product
Innovation
More sales
We can connect most of the coffee machines on the market your POS system, so every cup your staff serves is counted. POS integration made easy and simple thanks to our longtime partnership with state-of-the-art POS systems.
Anticipate stock
Designed for the HoReCa coffee shops, chains, producers, roasters and distributors our Analytics App can help you anticipate your supply and optimise your bean replenishment.
Real time tracking
Our Beverage Analytics App will track in real-time your coffee performance. Get automated reports, alerts and notifications about key figures your would like to track. Directly to your mobile phone.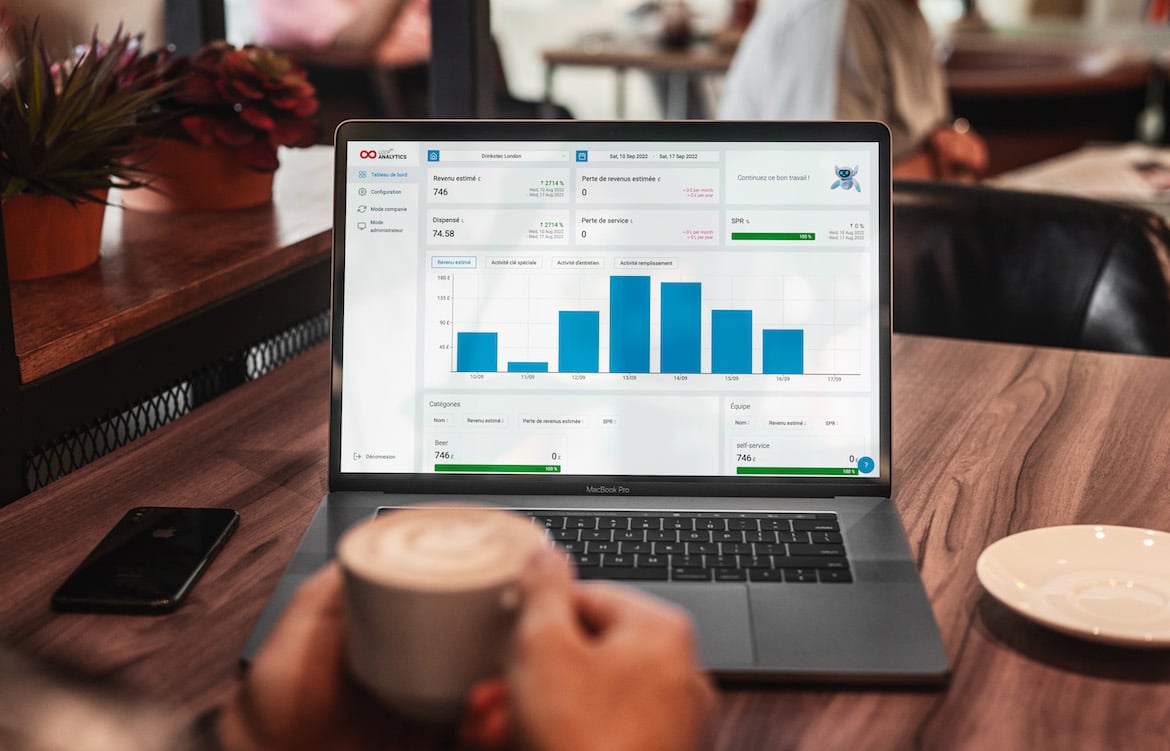 Your coffee business in an App directly to your mobile device ?
Track and monitor your coffee business thanks to our Analytics Coffee Cloud.

IN NEED FOR SOME TIPS?
Leave us your coordinates and we'll call you back as soon as possible!