No more shopping and transporting water bottles from supermarket.
With its sleek tap and compact or a combined tap for usual water & filtered water, under-counter unit with different capacities, the Offinity Chef  and Chef + are perfect for coffee corner, corporate kitchen and home kitchen.
Contemporary and discreet, these taps will enhance any environment.
OFFINITY CHEF
Elegant, minimalistic design
The OFFINITY CHEF water-dispensing tap's distinctive and innovative design is built for high-capacity dispensing of still and sparkling water. This impressive tap system provides clean and refreshing water at the press of a button, for ultimate convenience and accessibility.
OFFINITY CHEF +
A reinvented tap
The Offinity Chef + fountain is composed of a revolutionary tap combining a traditional mixing tap (hot/cold water) and a filtered water tap delivering temperate, fresh and sparkling water.
This model is ideal for private kitchen & coffee corner.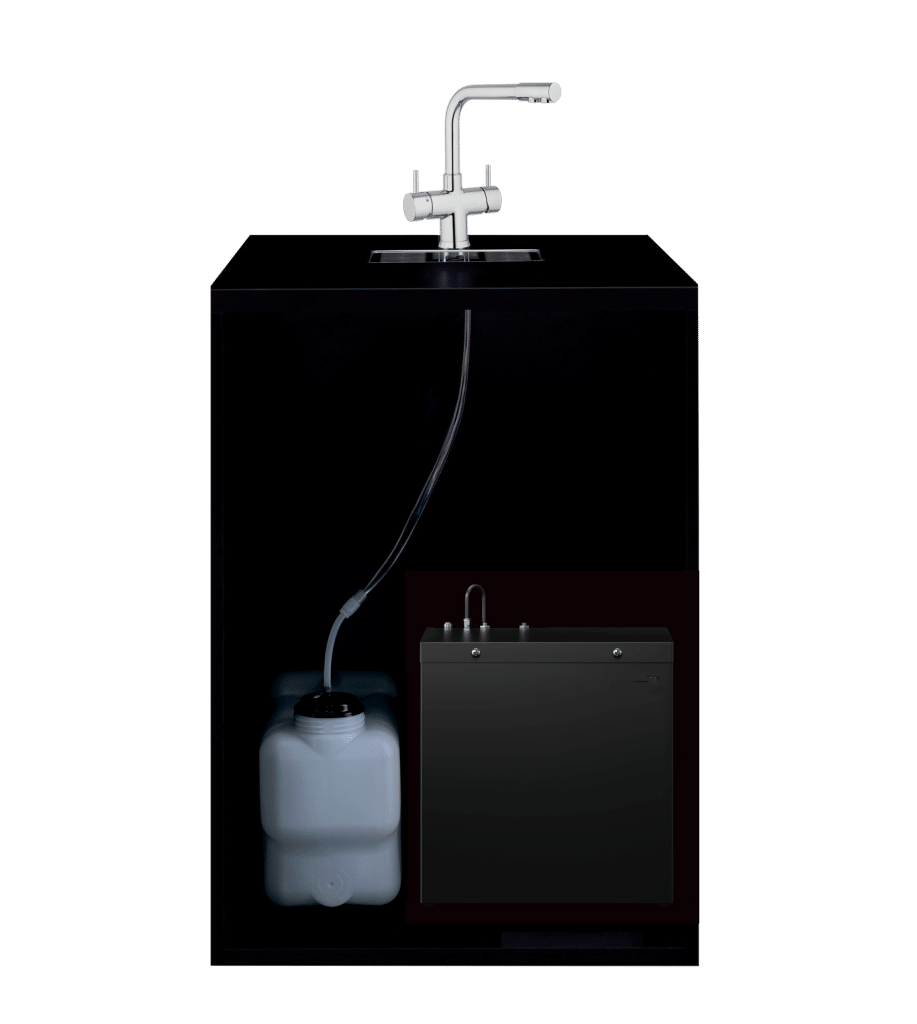 Do you want to discover more about our solutions ?
You can either come to visit our showroom in Nyon – VAUD or one of consultants can meet you at your place.

IN NEED FOR SOME TIPS?
Leave us your coordinates and we'll call you back as soon as possible!