Switch all types of kegs automatically.
Our keg changer allows you to connect several kegs that switch from one to the other when the previous one is empty.
No need to go down to the cellar while your customers wait to be served. You save time and money by reducing stress on your teams. Once a keg is empty, you can anticipate the change during a timeout.
ADVANTAGES
Works without a reservoir tank, nor a float
Adaptable to any environment: installation inside or outside a cold room
Winter mode can easily be activated to operate on a single keg during down times
Adapt to any situation with our programming menus
BENEFITS
Time saver! Switches your keg in less than a second
Money saver! No waste during keg switches
Less stress! No service interruptions when a keg is empty
Simplicity! No manipulation needed from the staff
Anticipation! A light indicator can be installed as an option to indicate the number of empty kegs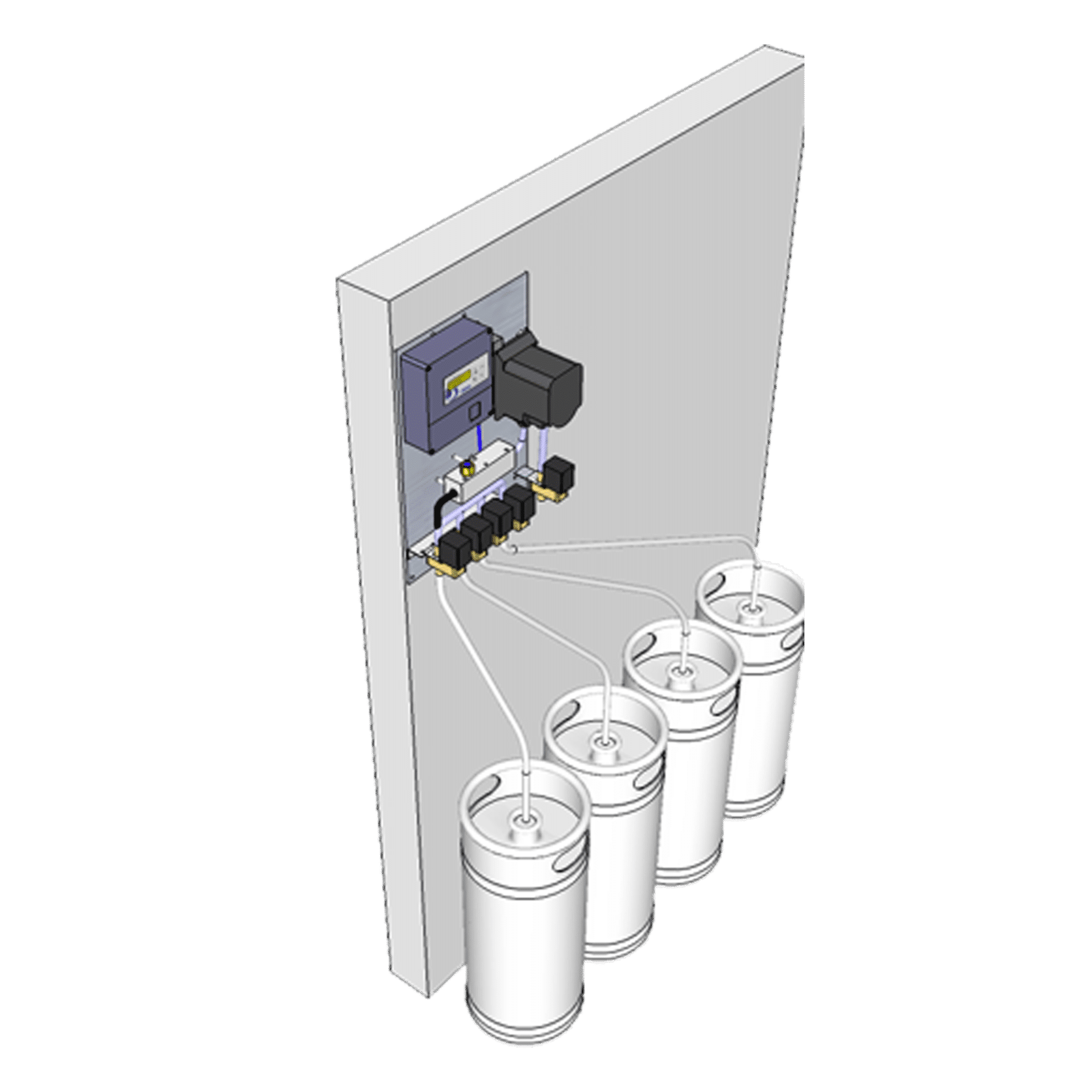 FEATURES
One "Keg Changer" can power up to 3 draws
Compatible with traditional beer towers
OPTIONS
Beer pump: for quick beer setups or for multiple taps powered by a single "Keg Changer"
Light indication: installed at the bar to indicate the number of empty kegs
Blocking valve: to close the line when all the kegs are empty
Do you want to discover more about our solutions ?
You can either come to visit our showroom in Nyon – VAUD or one of consultants can meet you at your place.

IN NEED FOR SOME TIPS?
Leave us your coordinates and we'll call you back as soon as possible!