Integrate a whole number of beverages
in one single machine
In the same distributor, you can deliver beer, wine, spirits, sodas, water  at the same time. This is the best way for your cocktails. In 4seconds, you can make two cocktails, one beer and one glass of wine.
– Unlimited: program an unlimited number of combinations in a single place
– Connected: all you beverages in real time at your finger tip
– Speed: dispense up to 450 cocktails in 1 hour
– Swiss Precision: always guarantees the exact same recipe
– More space, Less handling : optimize space at the bar and reduce handling burden
Customize it
Intergrate all your beverages in the DSP & gain more space on your bar
The example below is a configuration of DSP5 which gives the following results:
Position #4: 4 postmix + still & sparkling water
To end, every beverage in each position can be set up on the touch screen with several portions.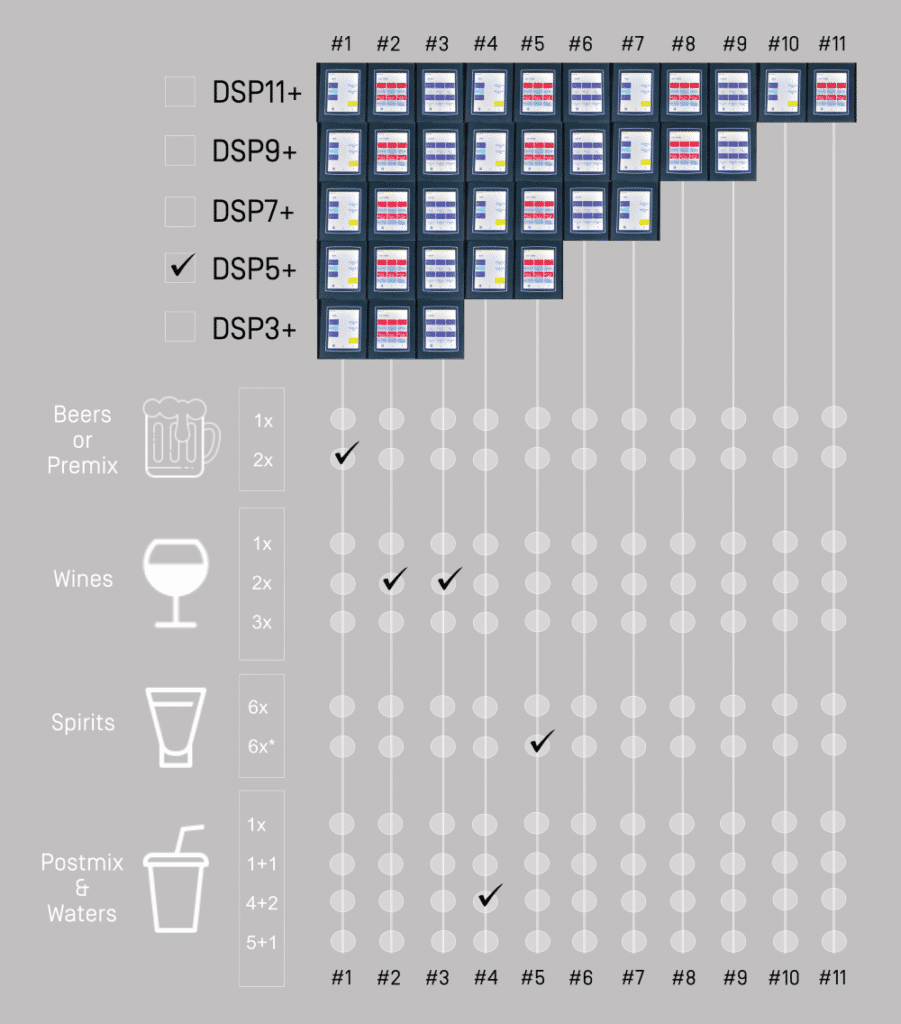 Portionning all beverages
For each beverage, you can set up several doses for each drink.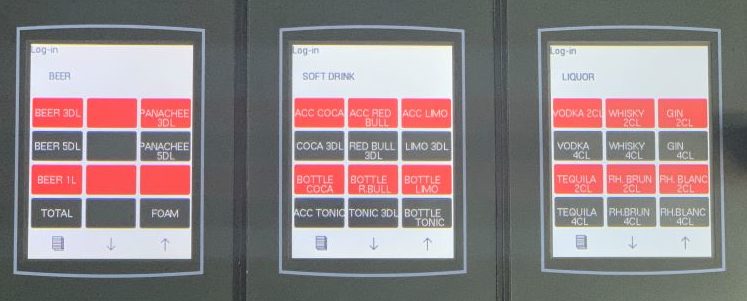 Do you want to discover more about our solutions ?
You can either come to visit our showroom in Nyon – VAUD or one of consultants can meet you at your place.

IN NEED FOR SOME TIPS?
Leave us your coordinates and we'll call you back as soon as possible!