Making many efforts work as ONE
Our passionate and dedicated technical and engineering teams design solutions based on data collection throughout hydraulic networks and the beverage dispensing machines which  integrate smart sensors and advanced management software.
From the cellar to the cloud, we aim at getting better every day at hydraulics, mechatronics, embedded systems, 3D machining and cloud computing.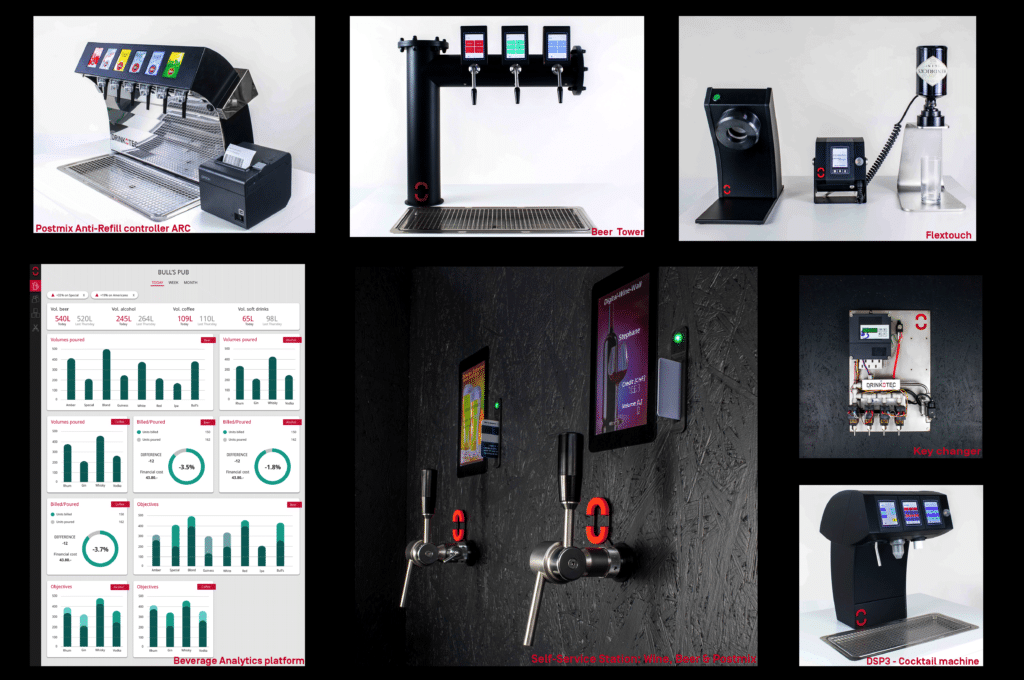 Our Core expertise
We are proud to master, in-house, the following expertises:
Hydraulics
Mechanics
Electrical
Embedded Systems
3D Machining
Data Computing
Manufacturing & suppliers Friends
We design, develop and manufacture our solutions with key local partners which includes plastic injection, PCB manufacturing, hydraulics parts and more.
POS Partners
Thanks to the long-term partnerships we have with key HORECA players, our solutions integrate seamlessly with most POS. Either by a custom-made development or through an API Integration, we simplify the way our systems plug with your accounting tools.
Engineering made in Switzerland
POS Integrations with DRINKOTEC API
Curious about a custom-made integration?
Under a NDA, we are able to analyse, design and prototype tailor-made specific solutions within very short iterations.
From the span of beverages or professions we serve, we are constantly looking for new challenges that will push the boundaries of drink operations.
For more value, and less waste.

IN NEED FOR SOME TIPS?
Leave us your coordinates and we'll call you back as soon as possible!