Published on March 13, 2020

DRINKOTEC is delighted to announce a collaboration with global leader in flow sensors technology, the swiss company DIGMESA AG.
"In working together with DIGMESA AG, we are looking to enhance precision, take further the quality of our solutions and expand swiss technology leadership in the market", says Laurent Baechler, Director of Innovation at DRINKOTEC.
With the launch of a new generation Tap Beer and Tap Wine counter, the LevelUP, DRINKOTEC is bringing to the market an unprecedent experience in beverage monitoring and control. LevelUP is the first product that features the collaboration with DIGMESA AG. This counter works both in an autonomous version but also in a LTE-connected version that enables internet-of-things and advanced analytics on the beverage flowing in the tap systems.
The premium version of LevelUP App is able to translate in real-time the volume dispensed, analyze the peak of activity, monitor the line technical performance with data set such as ambient and cooling system temperature as well as line pressure.
"DRINKOTEC and DIGMESA share common values. Innovation, quality and technology. A perfect starting position", says Thomas Studer, Director of Sales & Marketing at Digmesa AG.
The flow rate measurement sensors chosen to make this solution possible is the well-known FHK(U), an all-rounder liquid flow sensor. DIGMESA AG has been in the market for 35 years committed to quality and precision.
Both companies share the same vision and commitment to beverage quality.
We expect to discover more product uncovered out of this swiss collaboration in the future quarters!
| | |
| --- | --- |
| LevelUP Beverage counter & monitoring device from DRINKOTEC | FHKU flow rate sensor from Digmesa AG |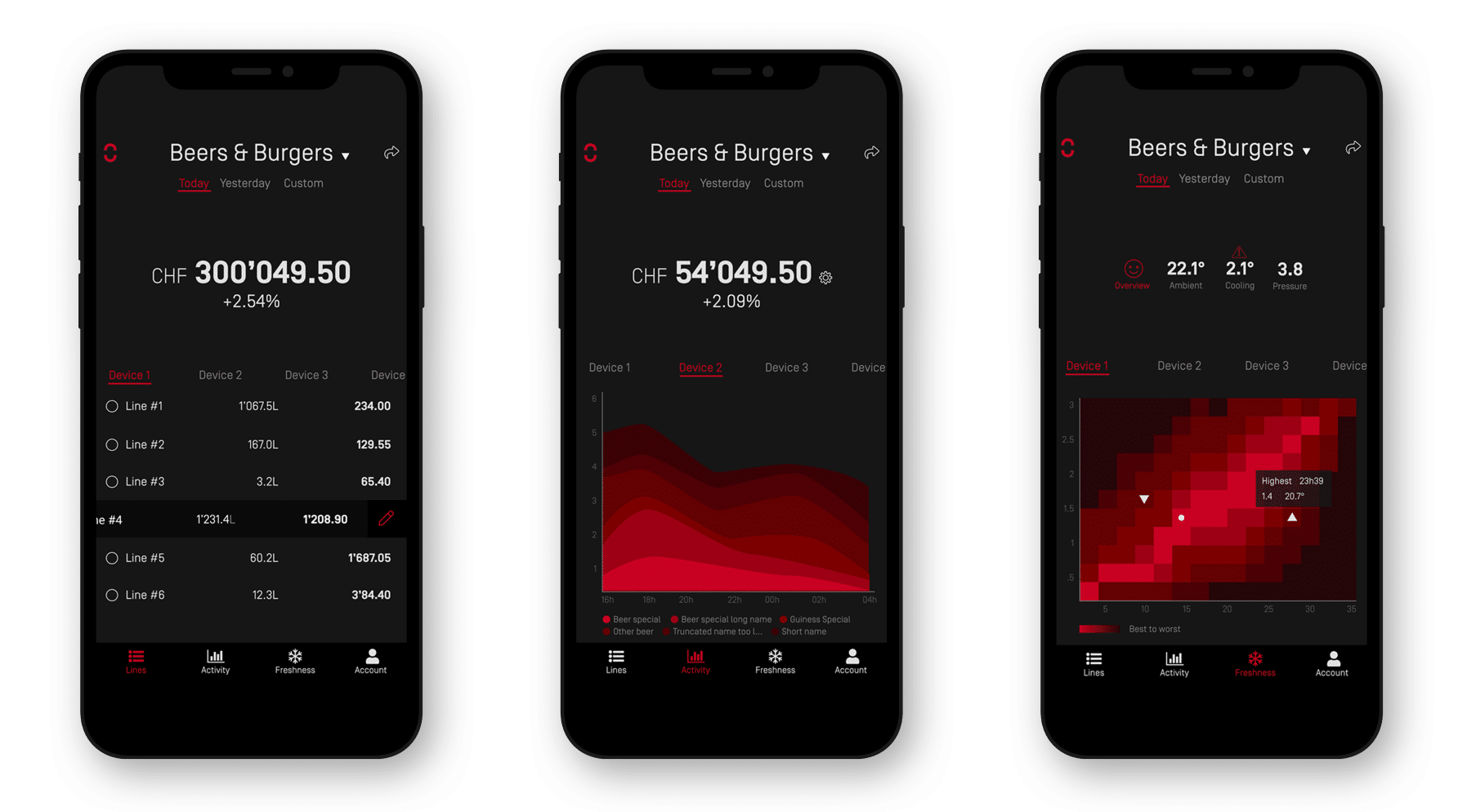 LevelUP App – Real-time analytics from your Tap system by DRINKOTEC
More information about our partner : https://www.digmesa.com/

IN NEED FOR SOME TIPS?
Leave us your coordinates and we'll call you back as soon as possible!